12th May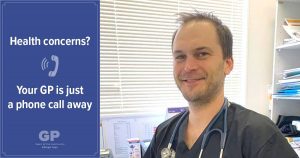 Great work everyone for staying home and allowing us to move to level 2  – the new normal for a while.
Managing your health is very important to us and remember that if you are unwell or have any concerns – please don't delay and call us on 04 233 8019. We are able to book an appointment for you – whether it is a phone/video or an in person appointment
What Level 2 means for us all here at Mana Medical Centre
Our front door will remain locked. This allows only patients with booked appointments to come into the practice and for everyone attending to be screened. Please press the bell when you arrive and do not try to open the front door. Some appointments you will be told to come around to the back of the practice to be seen.
We will be taking payments after your appointment with our eftpos machine.
Our in person appointments will be increased with the doctor up to 50% and the other 50% will be through either phone or video consults.
In Person appointments: these appointments are limited, as our aim is to have minimal amounts of people in the practice at one time, this measure is in place to protect us all. It is very important when you come in for an appointment to arrive not too early and on time, to please only bring yourself and not the whole family, if you are needing a support person to let us know at the booking of the appointment. If the doctor is running late (our aim is to be on time) we will ask you to remain in your car and we will call you when you can come in.
We are actively still swabbing patients on a daily basis – this is usually completed in the afternoons and after a doctor has had a phone consult with you. There is no charge for Covid-19 swabbing appointments.
Repeat Scripts: we have a new way of doing our scripts, which we started last week – with a few teething problems we have worked through. All our scripts are e-scripts and are paperless. This means when you request a script you will need to inform us of the pharmacy you wish the script to be sent. If you don't inform us it will by default be sent to Mana pharmacy by email.
Nurse Clinics: Our nurses are currently operating clinics continuing with essential preventative care such as health screening, immunisations and wound management.
Flu Clinics: We will continue to run flu clinics when we have the vaccine available – please call reception to be placed on our wait list and we will contact you when we have a clinic available.
Doctor Update: We are still actively recruiting a replacement for Dr Patel, there have been some delays with this process due to the pandemic. Please be reassured that we are able to provide the ongoing healthcare that you and your family require with our current clinical staff. We have a few locums working with us currently, they are:  Dr Karl Geiringer (here till Dec), Dr Julie Hardy and Dr Nina Sawicki.
Track and Tracing:  Contact tracing is very important. We keep a record of who comes in and out of the practice. To assist us we have implemented a tracking system – very easy to use with a smart phone. This system was developed in NZ and complies with privacy laws. We keep a copy of who comes into the medical centre  and will only share it if we need it for contact tracing in the event of a covid case.
To pay for your scripts and all services please pay on line with reference being your name and chart number. Account number for payments 02-0576-0167858-003, we do appreciate prompt payment please.
If you are on facebook – please follow our page "Mana Medical Centre Ltd" to keep updated with any additional educational information. And we also keep our web site updated regularly.
We are all doing our best to provide healthcare to you and your family, stay safe and be kind every one as we are all doing a fantastic job tackling this virus
For more information please click on the Whats New section
Mana Medical Centre is a general practice providing a service of highest quality to each of our patients. Founded in 1975 we are well established in the area with a good understanding of local needs. Our experienced team of doctors, nurses and support staff are focused on providing the highest standards of professional healthcare. Located on state highway one our premises are easily accessible, including full facilities for the disabled and ample parking. Our team of doctors, nurses and administrative staff have a wealth of knowledge and take great pride in providing a high quality primary health service.
We are currently not taking new patients
Please note, we currently have a doctor on Maternity leave, until we find someone to cover we have closed our books.  If you have any questions regarding enrolling please contact our reception team.