12 August 2020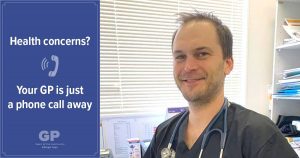 Level 2 Changes within the practice
We are currently experiencing a very high increase in phone calls and questions – so please be patient as we are endeavoring to assist you all. Screening everyone over the phone is our top priority to protect you and our staff from any risk no matter how small. With this in mind we will be temporarily switching off the online booking option via MMH.
PLEASE do not enter the practice without an appointment.
If you want general information regarding the Level 2 situation please go to www.covid.org.nz
Managing your health is very important to us and remember that if you are unwell or have any concerns – please don't delay and call us on 04 233 8019. We are able to book an appointment for you – whether it is a phone/video or an in-person appointment:
We will be encouraging everyone to turn up on time for their appointments and not too early. Our aim is to run our appointments on time, so you are not required to sit in the practice for long periods. Of course, this is our aim and with the nature of health we do have emergencies that does hold us up at times. If we are running late we may ask you to go back to your car and we will call you when your doctor or nurse is ready to see you.
Remaining to screen all patients when making an appointment and at times you may be asked to wear a mask, especially if you have a sore throat, dry cough or fever.
We have a structured checking in system – so please read the signs and wait to be asked to move forward up to the front desk. This allows only one person up at the front desk at a time.
Use of Hand sanitiser when you come in and leave the practice.
Limited seating – to assist with smaller numbers in the practice waiting room.
Most appointments will be in person but we will be offering the option for you to book an appointment for either a video or phone consult, we do have more information on the terms and conditions for this option, this information is on our website under What's New or the Service tab.
The Lab service will not be at the practice until the 19th August at this stage.
Repeat scripts – thank you for being patient over the past few months and with all our system changes with scripts and especially with the introduction of scripts being sent electronically to the pharmacy of your choice. We still at times have been ironing out a few issues, but with time we are hoping these issues will deplete. But please let us know if you have been invoiced incorrectly for this service.
Contact Tracing is still very important. We keep a record of who comes in and out of the practice. If you are a visitor or a support person you will be asked to sign in at the front desk.
Thank you for help and patience.
If you are on facebook – please follow our page "Mana Medical Centre Ltd" to keep updated with any additional educational information.
For more information please click on the Whats New section
Mana Medical Centre is a general practice providing a service of highest quality to each of our patients. Founded in 1975 we are well established in the area with a good understanding of local needs. Our experienced team of doctors, nurses and support staff are focused on providing the highest standards of professional healthcare. Located on state highway one our premises are easily accessible, including full facilities for the disabled and ample parking. Our team of doctors, nurses and administrative staff have a wealth of knowledge and take great pride in providing a high quality primary health service.
We are currently not taking new patients
Please note, we currently have a doctor on Maternity leave, until we find someone to cover we have closed our books.  If you have any questions regarding enrolling please contact our reception team.