Covid-19 Vaccine Rollout
Vaccine Appointment finder
To find the next available appointment in the Paremata area please click here
06 September
This week, our team of vaccinators and admin staff have been hard at work and we have managed to give 1800 people a vaccine. We're looking forward to doing even better next week!
Anyone over the age of 12 can book in to get vaccinated by visiting
www.bookmyvaccine.nz
or by calling 0800 28 29 26. You don't need to wait for an invitation!
It's great to see so many people getting behind the vaccine programme and stepping up to get vaccinated. This has meant that most of our slots have been booked up. If you have booked a slot but have managed to get your vaccine done earlier, please cancel your booking so that it becomes available for someone else. This gives more people the chance to get their vaccine and reduces the risk of wasted doses.
Our processes changed under Level 4 and Level 3 and we have not been using the purple vaccination cards at our clinic. If you need proof of vaccination for travel, you can contact the ministry of health here:
Your medical records at your GP will be automatically updated with you vaccine details. You can see this in the Manage My Health portal or app.
Once again, thank you everyone for getting vaccinated and being so supportive of the work we are doing!
23rd August
Our number one priority right now is to provide a vaccination service for as many people as possible. To achieve this, we are going to ramp up our service at the clinic and add Mondays, Fridays & Saturdays to our schedule for the next 3 weeks. These extra appointments will become available via
www.bookmyvaccine.nz
from 2pm today. In total, the clinic will be operating for 6 days a week for the next 3 weeks at which stage the extra days will be reviewed.
We would like to give a huge shout out to all the staff members at the medical centres and the pharmacy who all have big workloads and are all willing to take on more so that we can get this done!
Finally, please don't put the clinic at risk. If you have any cold and flu symptoms, if you are waiting on a covid swab result, if you have been told to isolate at home or if someone in your household has been told to isolate at home, please do not come to the clinic! You will not be permitted entry. Please rebook your vaccine at a later date.
We hope everyone is staying home, keeping safe and only going out to get groceries, medicines, exercise, healthcare or get your vaccine!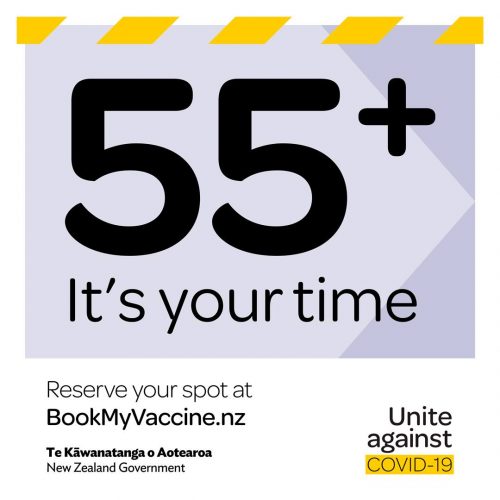 Mana – Plimmerton Vaccine Clinic – situated at the Pare-Plim Rugby club, Ngati Toa Domain – clinic operating Tues, Wed and Thurs
We are now taking bookings via www.BookMyVaccine.nz
Location: Paremata
From today, everybody aged 55+ can book their COVID-19 vaccination by visiting: www.BookMyVaccine.nz
They join those aged 60+ and people in Groups 1, 2 and 3 who remain eligible and can book their appointments at any time.
Our combined vaccination clinic with Mana Pharmacy and Plimmerton Medical Centre is now operating on Tuesdays, Wednesdays and Thursdays at the Paremata-Plimmerton Rugby clubrooms, Ngati Toa Domain.
All registered patients, in turn, will receive an invitation to book an appointment via text message.
Our staff are happy to assist with this if you encounter issues.
Please keep an eye on this page and our facebook page for any new updates.
Our teams are all very motivated and excited to provide this service and help keep our community safe. We would like to thank the Pare-Plim Rugby Club for letting us use their amazing facilities and for their assistance and support in making this clinic happen.